Our culinary offer...
The restaurant
The restaurant of Romantik Hotel Hornberg has 130 seats, spread over several areas. A select "à la carte" menu is available both at lunchtime and in the evening. As a hotel guest you enjoy our half-board multi-course menus with authentic regional specialities.
If the weather is fine with pleasant outside temperature, we propose to set the table for you on our terrace, where about 100 seats are available.
Opening hours: from 7 am to 11 pm.
Breakfast is served daily from 7 am to 11 am.
Lunch is available from 12 noon to 2 pm.
A snack menu is on offer from 2 pm to 6 pm.
Dinner is served from 6 pm to 10 pm.
Our dainty dishes
Come and enjoy our half-board menus of regional specialities. Our culinary philosophy is based on providing authentic and delicate meals prepared with the freshest of produce from the region combined with true hospitality from our service team.
In the evening we are offering a 6 courses menu, with vegetarian choice, salad bar and selection of cheeses from the region.
Not a hotel guest? A select "à la carte" menu is also available both at lunchtime and in the evening.
Our guests praise our cuisine and the well-known Gault Millau restaurant guide awards regularly points to the restaurant of Romantik Hotel Hornberg. A consistent culinary design together with a high attainment team directed by our chef de cuisine Michi Rindlisbacher make inroads. We rejoice over 13 Gault Millau points!
Our menu card for winter 2020/2021
Important notice to our guests
We are aware of special dietary needs and thus gluten- and lactose-free products are available. We offer you of course a card with a selection of lactose-free and gluten-free dishes. Please do not hesitate to contact us!
Special dietary needs & allergies to certain foods
Our restaurant guests, which are concerned with allergies, gluten- or lactose intolerances, hystamin or fructose allergies, the daily menu on our half-board programm will be adapted according to their needs.
Our Executive Chef Michi Rindlisbacher is well-versed in preparing meals for guests with allergies and in a personal conversation fulfill your wishes and find the best culinary solution.
We certainly appreciate your advice and requests when making your reservations, so that we can really plan and produce to your requirements.
The following gluten-free products are available:
Glutenfree pasta
Glutenfree bread and cakes
French fries prepared in a specially assigned fryer
Special glutenfree dishes are listed on our "à la carte" menu
The following lactose-free products are available:
Lactose-free milk
Lactose-free cakes
Lactose-free sorbets
Special lactose-free dishes are listed on our "à la carte" menu
Breakfast à la Hornberg
Get ready for a perfect day with our delightful breakfast from 7 am to 11 am. Cold meat and sausages, cheese, jam, eggs and thus fried eggs or scrambled eggs, comes from the region.
Enjoy your breakfast à la Hornberg in a cozy atmosphere. You eat with your eyes first!
The big Hornberg Tea Selection
Do you love tea? Then you will appreciate the teas we have in store.
Over 30 flavours, natural and sustainable, thus no teabag.
There you are! The Hornberg tea selection for conoisseurs and all those passionate for tea.
The kitchen
It is important to us, that you know the place, where the culinary treats come from and how it looks like during "rush our".
---
Already discovered? The Hornberg 360° Panorama!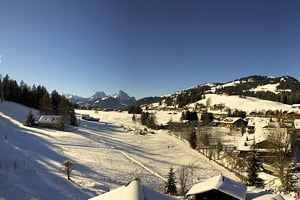 Breathtaking views...
...almost as if you were with us. Ideal for a short break with a Hornberg feeling!
Just click here.