Dear guests and friends of the Romantik Hotel Hornberg,
if you would like to rent ski equipment even more conveniently in the future, then we have good news for you:
You can now do this online, even from home - and the ski equipment will simply be delivered to our hotel.
This is super comfortable, works very reliably and corresponds to our motto "The guest should not have any effort".
Read the details here.
A trustful cooperation goes online
In recent years we have recommended the Wittwer Sport company to our guests when it comes to ski equipment. Our guests have also gladly rented ski equipment there.
But of course the guests first had to be with us, then went to Wittwer Sport and lost time.
Wittwer Sport has now implemented an online platform where you can easily rent your ski equipment online.
You choose what you need and Wittwer Sport delivers your order to our hotel.
When you arrive, you can in principle "hit the ground running" and indulge in the full skiing pleasure.
How it works
You click on this link: https://www.wittwersport.ch/Rent.html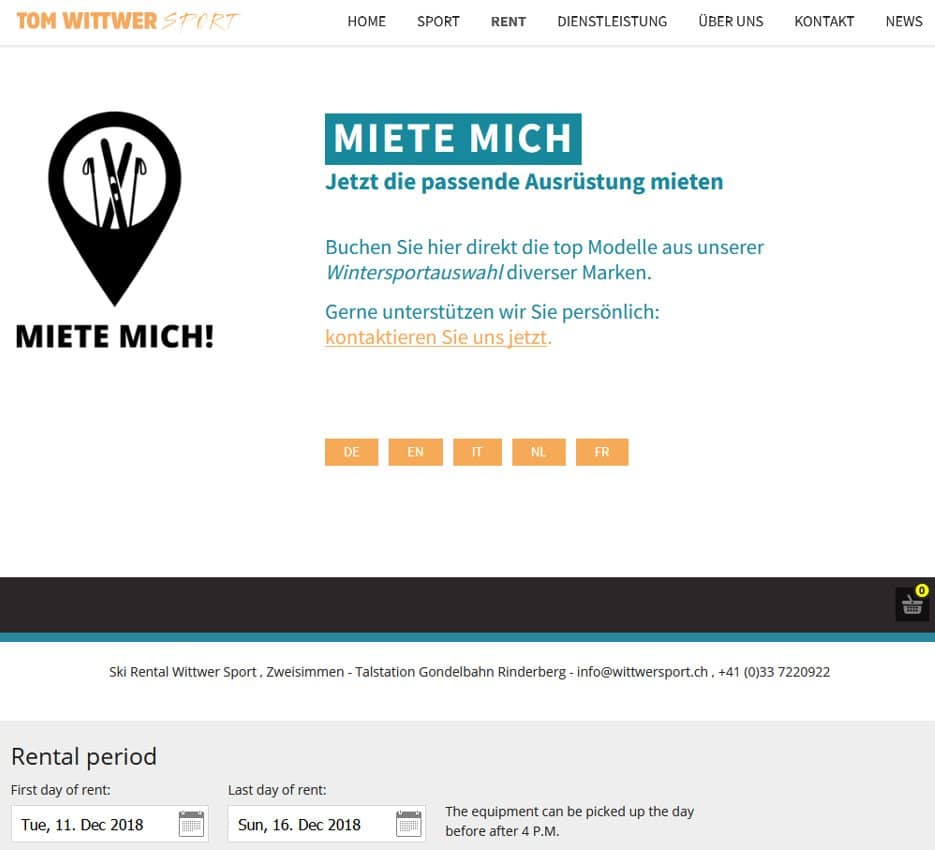 Above the order form you can select your preferred language and then put together your desired ski equipment.
Just remember to indicate that you will be staying at the Hotel Hornberg.
Your equipment will then be delivered on time and professionally prepared in the ski room waiting for you.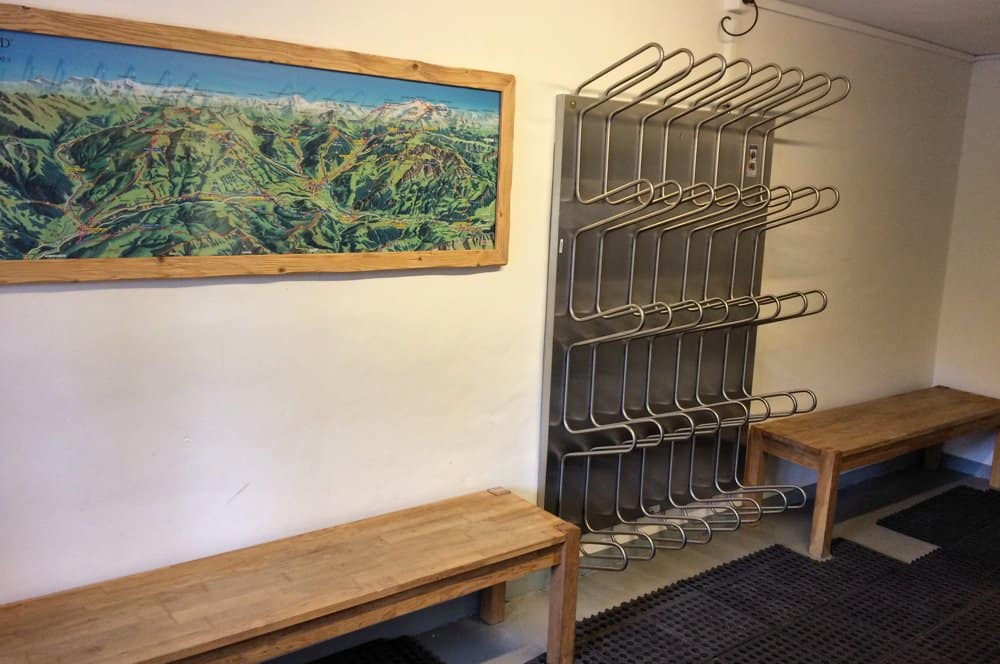 Please note
For your order you can also find the link to our homepage the link to Online booking.
Your equipment will be delivered by the sport outfitters Tom Wittwer, directly to the hotel.
Order your equipment before 7.00 am and your equipment will be delivered by 6.00 pm.
Orders done after 7.00 am will be delivered the day after by 6.00 pm.
Your bill will be easily payed at the hotel.
In order to avoid wrong delivery, please specify your accommodation with Hotel Hornberg.
Lightness is in!
By the way: If the shoe ordered does not fit, Wittwer Sport simply brings two or three more to the hotel for fitting until it fits. 🙂
Of course, especially if you need good professional advice, the Wittwer Sport team will continue to be at your personal disposal.
We hope that you will enjoy the new service.
Warm greetings...
Your highly motivated Team Hornberg